It's that time where we bring you our Love Island recap week two. Can you believe we have been watching Love Island for two weeks already.. Madness!
Week two brought us two new boys and one new girl. Remi and Jay rolled in and had to get straight on the graft. Danica stormed into the villa on Friday and immediately broke up a couple. She is set to be a little firecracker.
Who left the Villa in Week Two?
First to get dumped from Love Island was Afia. She didn't get long as she failed to couple up in the re-coupling so it was a short stay in the villa. Despite numerous chats with a few of the boys, she just couldn't get a strong enough connection to secure a partner.
The second islander to pack their bags was Remi. He came in, got about 2 days and then got dumped out in a re-couple. He did come in a bit rude boy (never a good idea) and did not manage to get any girl to turn their head his way.
It's always hard for new contestants that enter the villa as they are battling with couples who have had lots of time together. Plus, original islanders like to stay loyal to their friends in the villa and can re-couple with them as friends.
Who entered the Villa?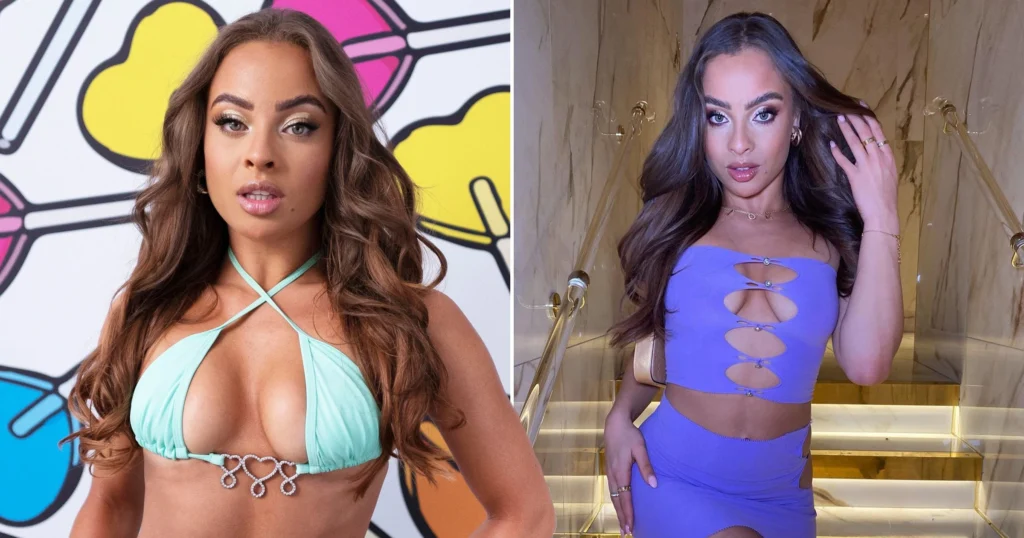 In came two girls to the Love Island villa and they were Ekin-Su and Afia. The beautiful Ekin-Su basically stole the show this week. The show is literally hers with the amount of airtime she got.
This girl knows what she wants. Thats instagram followers and more airtime by the way 😂. But, she is so good when chatting to guys, she has them like putty in her hand.
Secondly, two boys came next and they were Jay and Remi. It was Jay who ended up as the prey of Ekin-Su as she seduced him pretty quickly and he took the bait. They split her couple up in the process leaving Davide feeling mugged off.
Finally we saw the tiny dancer that is Danica come flying into the villa. As well as splitting Gemma and Luca up on day one, she is also freely chatting to several other guys. A real go getter is Danica who is on a mission to couple up and keep her spot in on the show.
If you want to follow her on instagram, here is her handle @_danicataylor
Couples on the rocks
We called it early! Ikenna and Indiyah are just not firing. As a result, she is holding out hope but Ikenna is just happy to do.. well nothing really. In week 3 she will definitely explore other boys and most likely it will be Dami.
Talking of Dami, love doesn't seem to be in the air for him and Amber. It's all a bit forced and Sunday's episode left an obvious clip that he's not happy and could be into Indiyah.
Definitely going to be a few dramatic moments in week three.
And there it is, your Love Island recap week two and as always, we will be back again next Sunday.
Happy watching this week in what is sure to be great viewing.
The Love Island betting odds are expected to change significantly in week three so keep an eye on that. We will give you tips as we see the opportunity.