Week one in the love Island villa has been and gone. There are no solid couples as of yet, Liam has already chose to leave and now Gemma's ex has joined the show.. What a week!
It's probably fair to say that week of Love Island Series 8 has had a steady start. There's nothing much in the way high romance as most islanders are keeping their cards close to their chest. Keeping options open seems to be the main theme from those in and out of couples.
Shock Exit
Liam, the pre show betting favourite, struggling with rejection and left after just 5 days. He was a young lad and it's a shame he chose to leave. Liam was pretty into Gemma and when she re-coupled, he just couldn't see past it. Probably the right call to leave as it could have hurt his image if he spiralled.
All contestants were called to the fire pit where he broke the news.
It's pretty rare that the favourite in the betting leaves so early so it's a unique series already. We still haven't placed a bet on the top male as it's too hard to predict if any of the current guys have legs to reach the final. Current thoughts are that they won't and it will be another contestant that wins.
That's also why the betting odds haven't changed too much either.
Favourite to win Love Island
For the females we now have a clear front runner and that is Paige.
She is so likeable and although she is not in a couple, she will not be left on the shelf for long.
Paige is currently 15/8 to be Top female. this means if you bet £10 on her to win, you will get paid out £28.75 if she wins.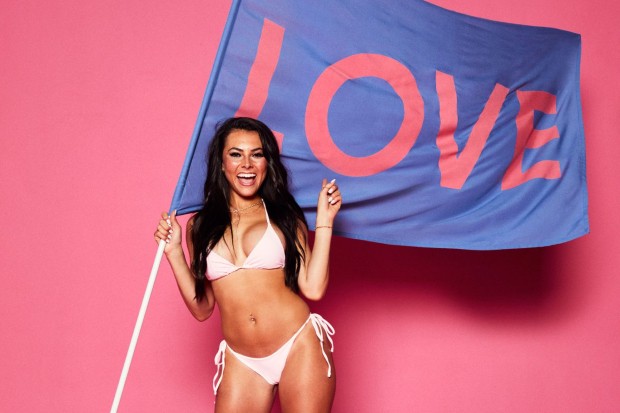 For the boys, it's Mr fish Luca Bish who heads the Love Island betting market. He jumped into the betting favourite after Liam was ditched by Gemma.
The fishmonger is a slippery character and for now, the girls in the villa are lapping it up. We do feel it's a matter of time until he becomes a player and annoys the girls and viewers.
However, if he settles down and gets in to a strong couple, he has a chance of staying likeable.
He is currently trading at odds of 5/4, which is short. This means if you put £10 on him to be top male, you would return £22.50 if he won.
Strongest Couple
It's probably Tasha and Andrew who have become the week one strongest couple.
Tasha has always been a strong contestant but wasn't sure about Andrew at first. That was until two new girls walked in and gave him attention 😂 She soon changed her mind and clawed it back with him.
They do look compatible though and if they can be a little entertaining, they could go far.
We wouldn't put our money them just yet though.
The other two couples that look to be vibing are Dami and Amber and Ikenna and Indiyah. They don't get bags of airtime though and they don't seem to be too entertaining so far. Their odds are not indicating they will be finalists either but all can change in the coming weeks.
New couples
Gemma and Luca are now a couple and have the potential to be a fan favourite. Gemma has hard critics so far but as she warms to life at the villa she can change opinions no problem.
She may also be able to keep him on track before he gets too giddy and goes full on geezer mose in the villa. No one wants to see that.. Or do they..
Ekin-Su is not messing around and has immediately jumped on Davide who was happy to oblige. This is a spicy couple and are probably odds on to be the first couple to have sex in the villa.
Gemma's Ex in
Drama could be peaking in week two as on day 7 the villa welcomed Gemma's ex boyfriend. Feels like we are watching ex on the beach with these antics but it's going to change the dynamic.
He might be in and out in a week as that's pretty common but if he gets with Paige, he could be in for a long stay.
That's your summary of Love Island week one, hope you found it a good read. We will be back same time next week with another wrap up.
As the series goes forward we will put together many tv betting tips so keep checking back into the site when you can.
Have a great week 😃